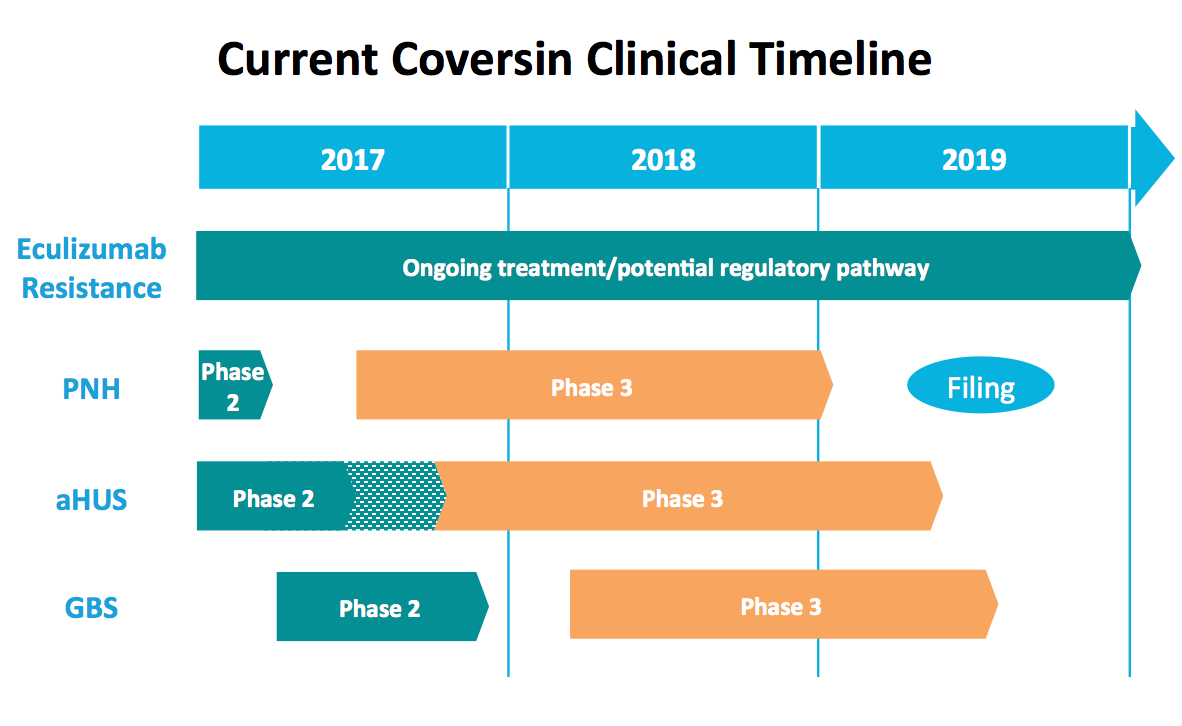 Scientific understanding of the role of complement C5 inhibition in the treatment of a range of rare diseases related to uncontrolled activation of the complement arm of the immune system is growing. These rare diseases include conditions such as paroxysmal nocturnal haemoglobinuria (PNH), atypical Hemolytic Uremic Syndrome (aHUS), Guillain Barré syndrome (GBS), myasthenia gravis (MG), and Sjögren's syndrome.
Akari's initial clinical targets for Coversin are PNH, aHUS, and GBS, as well as treating patients with polymorphisms of the C5 molecule which interfere with correct binding of Soliris® (eculizumab), a first-generation C5 inhibitor currently approved for PNH and aHUS treatment, making these patients resistant to treatment with that drug.
We believe that availability of convenient and self-administered daily subcutaneous Coversin may accelerate recruitment for our upcoming Phase III clinical trials, and, as an alternative to intravenous infusion of eculizumab standard of care, may accelerate patient uptake if Coversin is approved by regulatory authorities for commercial sale.
Akari target diseases by inflammatory pathway